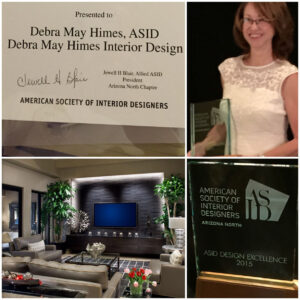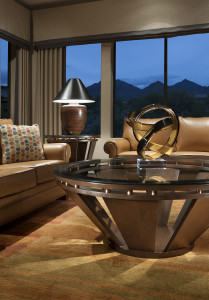 Debra was just awarded 2 ASID Design Excellence Awards for 2015. She received a 1st place Design Excellence Award for a this Contemporary Retreat home and a Design Excellence Award for tables designed for this North Scottsdale home.
Above are some of Debra's most recent 1st Place Design Excellence Awards along with the Designer of Distinction Award she received in 2005 and the Medalist Award she received in 2009.
"The Designer of Distinction Award is to honor a professional member of ASID who has performed services not only within the organization, but has also, as a member of the profession, extended their expertise, knowledge and human work to their community. This is not a design award. The nomination, review, and selection are performed by the local chapter."
"The Medalist Award is the highest Chapter award bestowed by the American Society of Interior Designers (ASID) at the national level. It is conferred upon those Professional Members who are elected to Medalist status in accordance with guidelines adopted by the Board of Directors of the Society. Chapter nominees must have been Professional Members of the Society for at least 10 years. The importance of this honor places a serious responsibility to submit nominees whose accomplishments are truly significant."
Northern Arizona University Alumni Association – Citizenship Award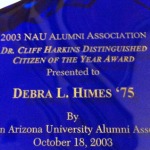 Debra and her family have always believed in giving back to their communities. Her husband of over 30 years and both of her sons have received their "Eagle" ranking in Boy Scouts. In 2003, Debra was presented the Dr. Cliff Harkins Distinguished Citizen of the Year Award by Northern Arizona University, her alma mater.